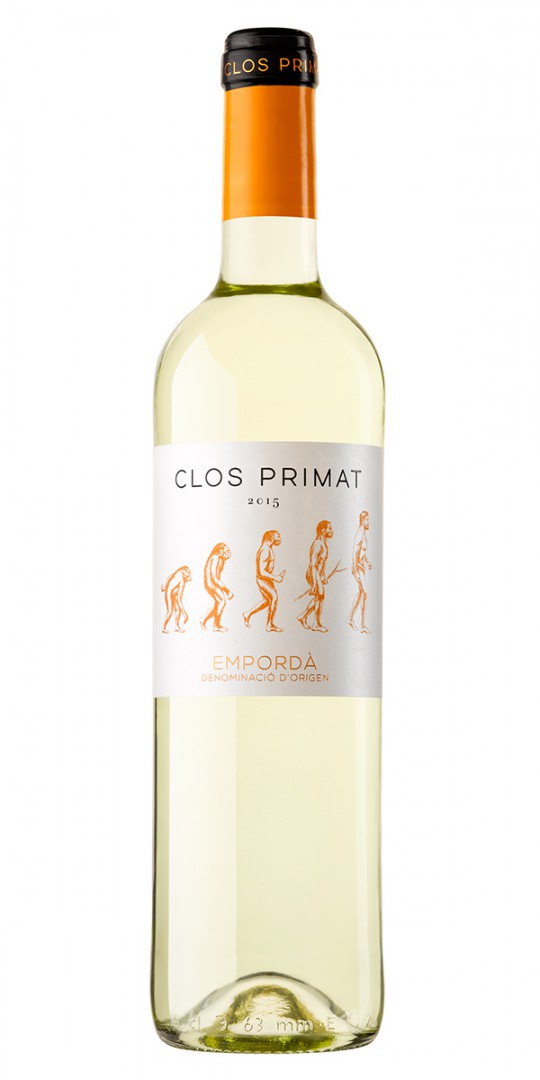 Clos Primat White
Where are we from? Where are we going? Man comes from the apes. Good wine comes from Empordà
ORIGIN • DO EMPORDÀ •
The town of Capmany, a megalithic area par excellence, lends its name to this wine and is at the foot of the Albera Empordanesa: dolmens, menhirs and infosculptures are part of an inheritance from the "primate" that inhabited these lands swept by the Tramontane wind.
The land is characteristic of the area with a predominance of silt and the granite stones that form part of the landscape in these vineyards.
VARIETIES
Macabeo and Grenache Blanc.
WINE-MAKING AND AGEING
Grape-picking begins the last week of August and lasts until mid-September. We avoid picking when the sun is at its strongest and, once in the wine cellars, the wine-making process begins with gentle pressing and subsequent controlled fermentation in stainless steel vats.
TASTING NOTES
Attractive brilliant yellow colour, floral and fruity aromas marked by the authenticity of the Grenache Blanc.
It is fresh, mild and cheerful in the mouth with a good structure and typical Empordà character.
HOW TO SERVE
Excellent companion to salads, fish, shellfish, white meat and mild cheeses. Also ideal with snacks, tapas and at any time when you want to enjoy a good wine from Empordà.
Optimum serving temperature: 7°C - 9°C.
ANALYSIS
Alcohol content: 12.5 (% vol) – Total acidity (T.A.): 5.5g/l.