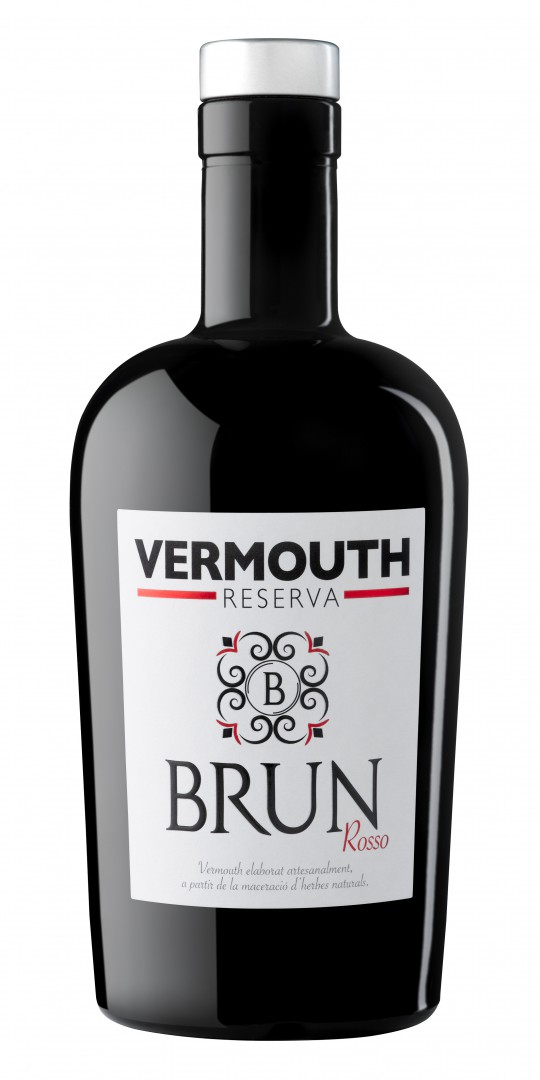 Vermouth Brun Reserva
Shall we have a Brun?
"Stimulating, bold and passionate"
ORIGIN
Vermouth made with White Grenache of the Empordà, a region located at the foot of the Albera Hills, notable for the great diversity of its soils and the constant fierce Tramontana wind that gives it its character
VARIETIES
White Grenache.
PRODUCTION AND AGEING
Maceration of natural herbs with great presence of the autochthonous herbs of the area complemented with spices that create a finely-balanced formula with great complexity. This formula of over 30 different herbs and spices includes, among others, cinnamon, liquorice, wormwood, ginger, turmeric, tarragon, green walnut, star anise, citrics and even vanilla.
The base wine which is aromatised with the herbs is a coupage between a White Grenache aged in stainless steel tanks and a White Grenache made with mellow wine in old casks.
TASTING NOTE
The aromatic profile reveals the aromatic complexity of all the herbs and natural spices. It is intense, complex and spirited but well-balanced, featuring aromas of fennel, vanilla, nigella and nutmeg, balanced with citric notes of orange and lemon
The aromatic profile is intense and very complex, but very well integrated and finely balanced, featuring aromas of cinnamon and walnuts and with an equilibrium between the anise and the citrics, leaving a very well-structured base of natural herbs. It also reveals an aroma of mellow wine.
In the mouth it has a smooth, sweet entrance, with the vanilla and citrics taking on more importance, leaving until the end the typical bitter notes of vermouth.
Tasting becomes a journey through sensations from the beginning to the end.
SERVING
Ideal for an aperitif or for savouring in peace. Brun is ideal enjoying alone or in company.
It is recommended to serve it chilled, with ice and a slice of orange.
ANALYTICAL CHARACTERISTICS
Alcoholic degree: 16.5 (% vol.)
AWARDS
SILVER Bacchus award in "Concurso Internacional de vinos Bacchus 2020".