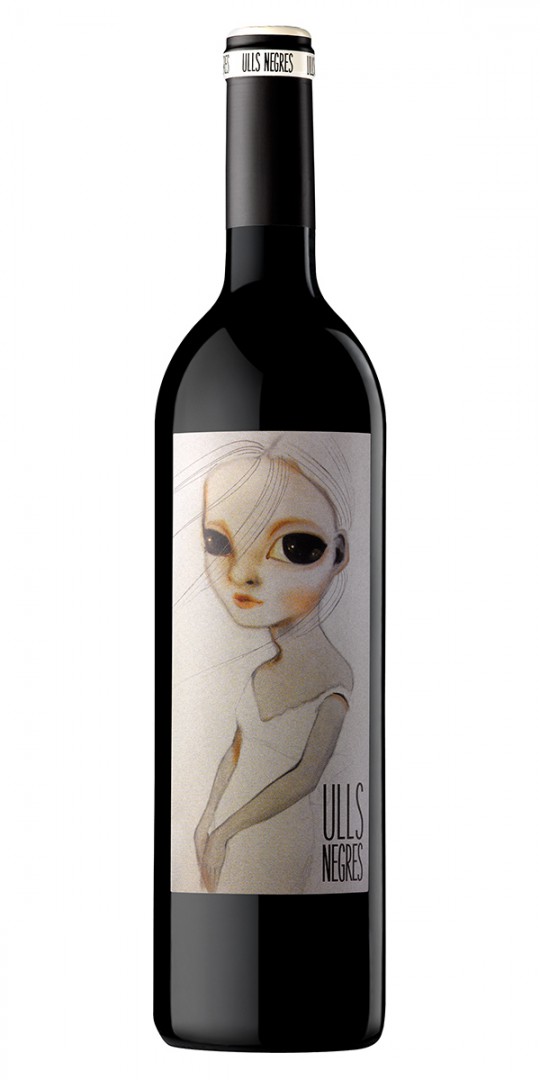 Ulls Negres
Marvel of youth!
"Bold, silky, captivating"
ORIGIN • DO EMPORDÀ •
If we can talk of excellence in terms of a land for planting vineyards, that is where Ulls Negres comes from. Between the villages of Rabós and Vilamaniscle, forming part of the Albera massif, as it is known, the land is stony, with slate predominating, and the unique microclimate of mountain vineyards. Unirrigated vineyards with extremely low outputs.
VARIETIES
Grenache.
PRODUCTION AND AGING
Double selection: in the first selection, the grapes are chosen manually, giving preference to the fruit of the highest quality, preferably from the lower part of the vine. When it arrives to the winery, a second separation process is carried out on the selection table. The vinification takes place in small stainless steel vats, with long macerations and controlled fermentation. A key feature is the aging in French oak barrels of a capacity of 4,500 litres, where the personality of Ulls Negres is rounded off, with the unique nuances that come from this wood from trees over 200 years old in the centre of France, but without losing its true spirit, in which this magnificent grape takes centre stage.
TASTING NOTES
Intense cherry colour with a top layer of bright purples. A marvel of youth! A captivating nose in which ripe fruit is prominent with subtle hints of vanilla and cocoa.
On the palate, it is lively and silky, with a long-lasting and pleasant aftertaste.
SERVING NOTES
Coming from the Empordà region, this wine naturally pairs well with all kinds of dishes typical of Mediterranean cuisines, particularly red meat, tapas and cheeses. The time is always right for enjoying a bottle of Ulls Negres.
ANALYTICAL CHARACTERISTICS
Alcohol content: 14% Vol – Total acidity: 5.5g/l.
AWARDS
Award winner in "Concours Mondial de Bruxelles 2016" (Belgium).
GOLD medal in "Shanghai International Wine Challenge 2016" (P.R. China).
GOLD medal in "Grenaches du Monde 2017" (Italy).
GOLD medal in "Grenaches du Monde 2019" (France).