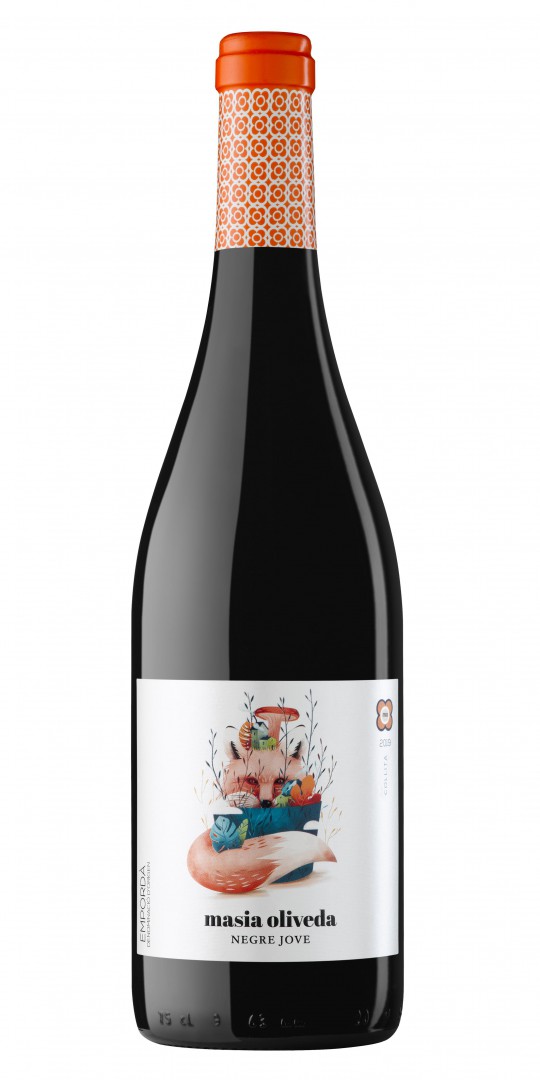 Masia Oliveda Negre Jove
The essence of a wine.
"Bold, modern, expressive"

ORIGIN • DO EMPORDÀ •
Made from vineyards aged between 15 and 20 years old located in the northern part of the Alt Empordà region, planted in mineral soils where slate is predominant. Thanks to the unique climate of the Alt Empordà region, the Tramuntana wind carries a large proportion of the rain elsewhere, leading to low outputs that make highly expressive wines.
VARIETIES
Cabernet Sauvignon, Merlot and Grenache.
PRODUCTION AND AGING
A modern wine produced with the aim of extracting the maximum qualities in terms of flavour and aroma that these exclusive lands have to offer. Maceration between 12 and 15 days in stainless steel vats at a controlled temperature of º25°C.
TASTING NOTES
In terms of appearance, it has an intense violet colour. On the nose, it has an extremely deep concentration of aromas of fruits of the forest (blueberries and redcurrants) set against an elegant symphony of smoky and spicy mineral aromas. On the palate, it has a full meaty body with plenty of volume with extremely serious tones. A powerful and elegant wine with sweet, silky tannin.
SERVING NOTES
Ideal for accompanying meats, stews, cured meats, mushrooms, snails and cured and semi-cured cheeses. Optimal serving temperature 7°C - 9°C.
ANALYTICAL CHARACTERISTICS
Alcohol content: 13% Vol. – Total acidity: 5.5g/l.
AWARDS
Award winner in "III Best Spanish Wines for Asia Contest 2011" in Hong Kong.