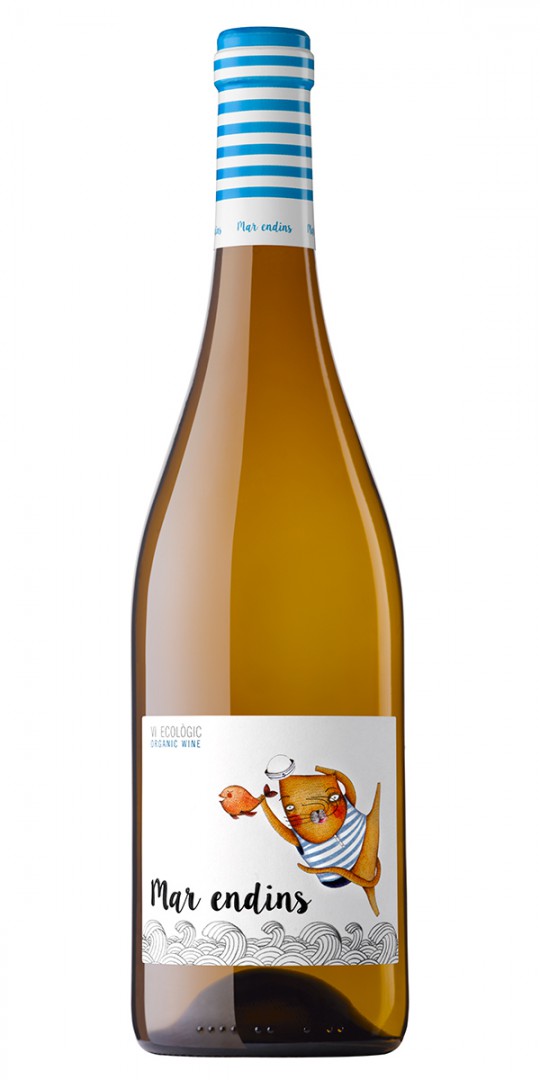 Mar Endins
Empordà, land of artists.
"Expressive, scented, daring"
ORIGIN • DO EMPORDÀ •
Mar Endins was born from farms located in the rocky, mineral-rich land at the foot of the Albera Mountains. The climate is specific to the mountain vineyards, where the Tramontane intensifies its strength and brings plenty of rainfall, cleansing everything in its path. These conditions favor organic cultivation, enabling the plant to grow naturally, leading to very small, but high quality productions.
VARIETIES
Autochthonous variety: 100% Grenache blanc
PRODUCTION AND AGING
The wine harvest begins between the first and second week of September. Gathering starts at dawn so that the grape arrives at the bodega as fresh as possible, so as to preserve all the virtues of the fruit.
The juice is extracted by gentle pressing, and later ferments in stainless steel tanks at a controlled temperature.
TASTING NOTE
When looking at the wine, one notices its pale yellow color with greenish reflections.
To the smell, one identifies its strong varietal personality; intense with hints of sweet fruits and small floral accents.
To the taste, it is balanced, fresh, and silky; daring and expressive, with a long finish.
SERVICE
Ideal complement to fish, shellfish, and crustacean dishes, whether boiled, steamed, or grilled. Also fresh salads and Mediterranean rice.
ANALYTICAL CHARACTERISTICS
Alcohol percentage: 13 (%Vol) – Total acidity (TA): 5.1g/l
AWARDS
Medal at "Decanter Wine Awards 2019" (United Kingdom).