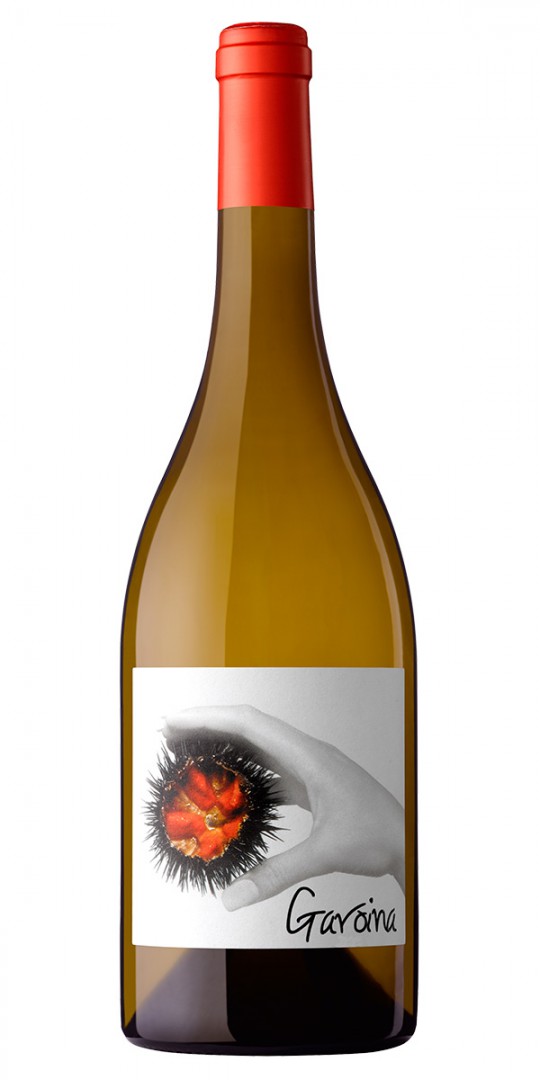 Garoina
Treasure of the Mediterranean.
"Scented, flavorful, of the sea"
ORIGIN • DO EMPORDÀ •
The farm is located at the foot of the Albera Mountains, in the town of Capmany. A new generation vineyard, it is approximately 20 years old.
The land is dominated by the town's granite rocks, which are scattered throughout the granitic sand-covered terrain. Of note is the location of the vineyard, which is situated at the base of a hill that forms a small incline and protects it from the Tramontane, and its position allows it to receive a maximum exposure to sunlight.
VARIETIES
100% Chardonnay
PRODUCTION AND AGING
Taking the utmost care throughout the entire traditional process, the wine harvest begins at the end of August, and the grape harvest takes place at night, so as to preserve all the virtues of the fruit. The pressing is gentle in order to extract the juice that then ferments in stainless steel tanks at a controlled temperature. The total production is limited to 8,000 bottles.
TASTING NOTE
Bright yellow color with small golden reflections.
Aromas scented with hints of citrus, banana, and pineapple.
Strong to the taste, flavorful and fresh, followed by a long aftertaste that is able to transmit the full potential of the "terroir"
SERVICE
Ideal for all types of Mediterranean cuisine; especially complementary to fish and shellfish dishes, and, of course, sea urchins.
Recommended serving temperature 7°C -9°C
ANALYTICAL CHARACTERISTICS
Alcohol percentage: 13 (%Vol) – Total acidity (TA): 5.7g/l.
AWARDS
GOLD medal in "Chardonnay du Monde 2022" (France).