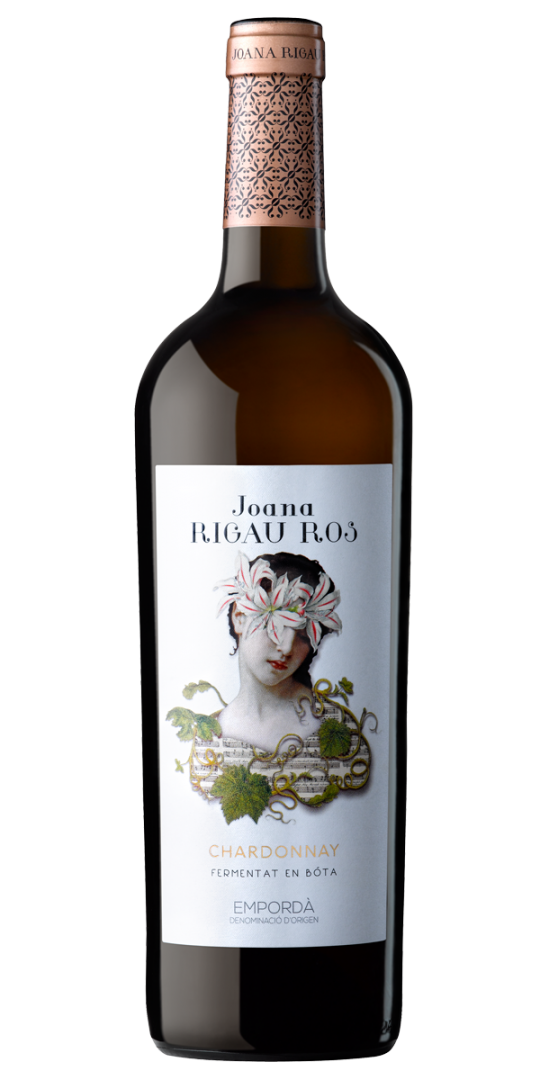 Joana Rigau Ros
"Refined, select, delicate"
ORIGEN • DO EMPORDÀ •
Located in the northern part of the Alt Empordà region, Joana Rigau Ros comes from the exclusive vineyards of the village Capmany. These are rocky, mineral soils predominated by granite sand and flecks of slate. Aged between 25 and 30 years old and unirrigated, the vines are forced to push their roots down to reach the water they require. As a result, they are nourished by the deepest substrata, giving the wine its intense, captivating character.
VARIETIES
100% Chardonnay.
PRODUCTION AND AGING
Fermented in French oak barrels (Allier).
TASTING NOTES
Straw-colored yellow wine with greenish hues.
On the nose, the tropical fruit aromas characteristics of the variety (pineapple, grapefruit and citrus fruit) join vanilla hints produced by the oak fermentation.
On the palate it's dense and creamy with fresh acidity. Long and balanced finish with toasted hints.
SERVING NOTES
Ideal as appetizer. Excellent accompanying salads, fishes and shellfish, white meat and soft cheeses. Optimal serving temperature 8ºC – 10ºC.
ANALYTHICAL CHARACTERISTICS
Alcohol content: 12,80 (%Vol) – Total acidity (a.t.): 5,6g/l.
AWARDS
SILVER medal at "Grenaches du Monde 2020".