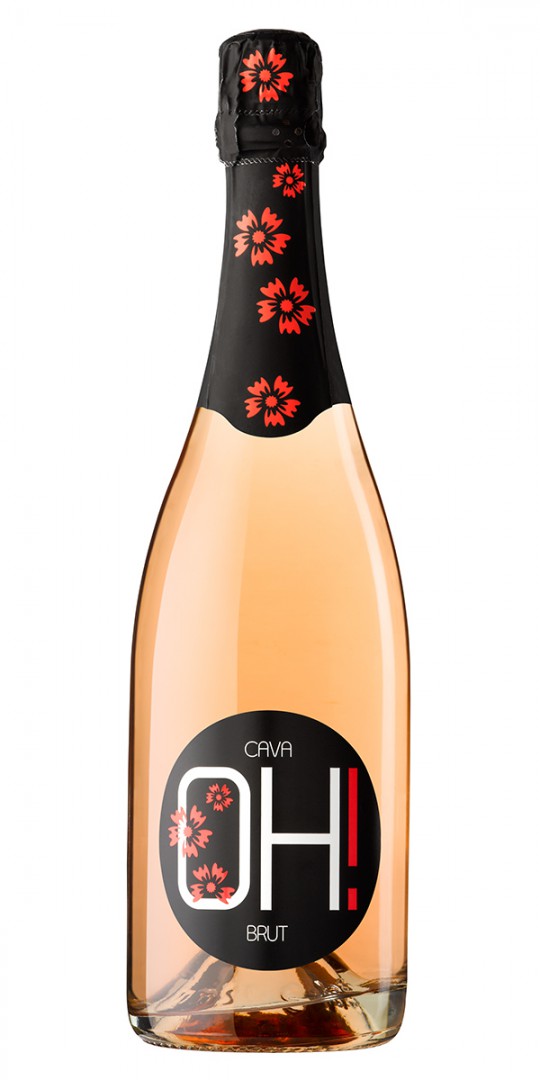 Cava OH Rosé
Moments OH!
"Aromatic, fruity, sensual"
ORIGIN
Cava Designation of Origin.
VARIETIES
Grenache and Trepat.
PRODUCTION AND AGING
Using the traditional method (champenoise), a second fermentation takes place inside the bottle. The cava is aged for minimum 15 months in the cellar.
TASTING NOTES
In terms of appearance, it has an attractive cherry pink colour and fine bubbles in several beads.
On the nose, intense fruity aromas are prominent (blackberry and blueberry).
On the palate, it is intense and seductive, tasty and persistent.
SERVING NOTES
Perfect accompaniment for appetizers, dark chocolate desserts and custards. Magnificent with red fruits, such as strawberries and cherries. Optimal serving temperature 4°C-8°C.
ANALYTICAL CHARACTERISTICS
Pressure: 5 atm – Alcohol content: 11.5% Vol. – Total acidity: 6.2 g/l – Total sugars: 6 g/l.