Cava Gran Rigau Chardonnay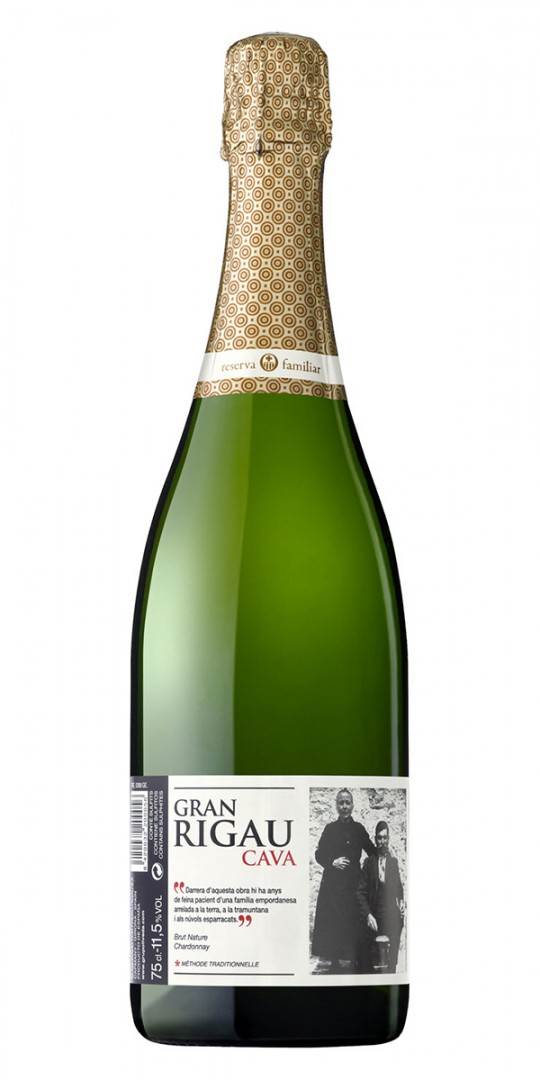 Cava Gran Rigau Chardonnay
Time to Gran Rigau.
"Seductive, harmonious, captivating"
ORIGIN
Cava Designation of Origin
VARIETIES
100% Chardonnay
PRODUCTION AND AGING
Using the traditional (champenoise) method, it is fermented for a second time in the bottle and later matured for 30 months in the cellar.
TASTNG NOTES
Attractive yellow colour with hints of gold.
Constant, fine bubbles. It features aromas of white fruit, stone fruit (apricot) and mild toasted flavours that combine well with notes of yeast and milk, hazelnuts and a floral background.
Fizz well integrated with sweet white fruit, creamy and persistent, with a long aftertaste of ripe white fruit. There are notes of yeast on the back of the nose that are obtained through its long ageing in horizontally-stacked bottles.
SERVING NOTES
Ideal as an appetizer and a perfect accompaniment for dishes and desserts. Optimal serving temperature 4°C-8°C.
ANALYTHICAL CHARACTERISTICS
Pressure: 5,5 atm – Alcohol content: 11,30 (%Vol.) – Total acidity (a.t.): 5,8 g/l – Total sugars: 3 g/l.